The guys at Route 23 Patio know how to keep the backyard looking fresh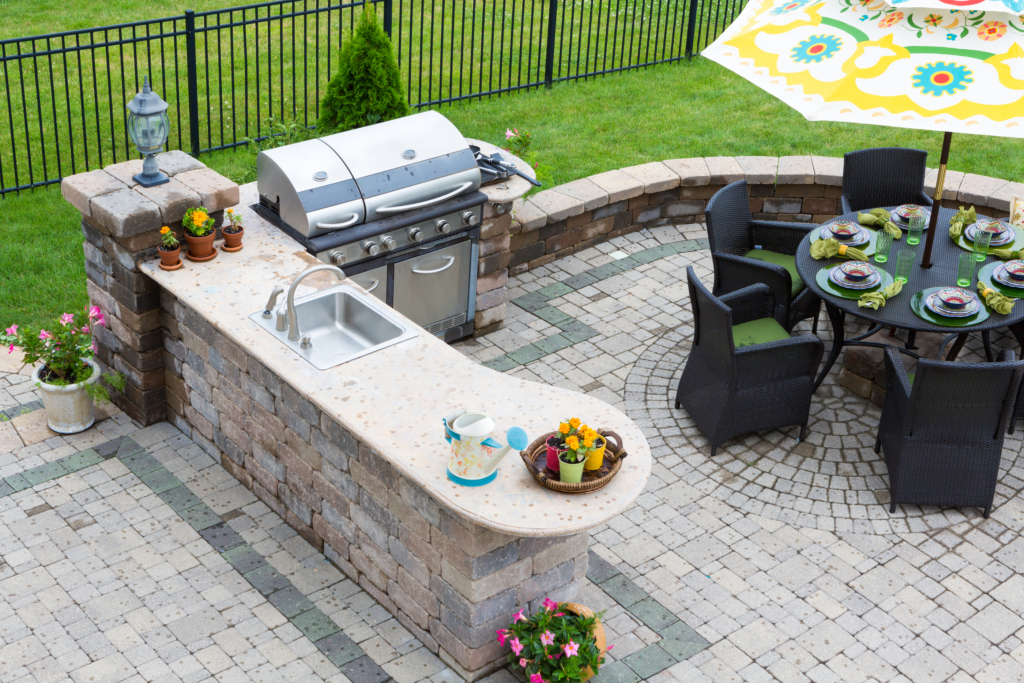 PUBLISHED ON ADVERTISERNEWSNORTH.COM
Spring is here! And so is spring cleaning—ugh. Keeping outdoor furniture, patios, and decks clean can feel like a never-ending chore, so we've turned to the professionals over at Route 23 Patio & Mason Center for a little help. They're able to turn pretty much any backyard into an HGTV-worthy oasis, and have been doing so across the Tri-State Area (from Warwick, to Sparta, to Milford, and beyond) since 1976. If anyone knows how to make the yard look good, it's them.
Here's how the guys at Route 23 Patio make their backyards sparkle:
1. Take the leaf blower out of retirement
Two reasons why. #1: It's easy to blow dirt and debris off of outdoor furniture instead of rubbing it in with soap and water, potentially causing a bigger mess than you started with. #2: You get to pretend you're wearing a jetpack while getting chores done.
2. Unleash your power…washerThings you can power wash: your deck, pavers, siding, stone, pavement. You can also hit pretty much all of your outdoor furniture with it on the lowest setting. Power washing doesn't sound fun, but one look at the below gif will change your mind:
3. Cushion the cushions
It's hard to remember to pull in the outdoor cushions when they're not being used, but with summertime comes a lot of sunshine and thunderstorms, which can lead to fading and mildew. Get a head start and waterproof them at the beginning of the season. A can of Scotchgard Water and Sun Shield will get the job done.
Already soiled? Throw cloth cushions in the washing machine on a gentle cycle, or spot clean with a mild soap and warm water. Always make sure to dry completely.
Ready to take your yard to the next level? Visit www.route23patio.com to get started.